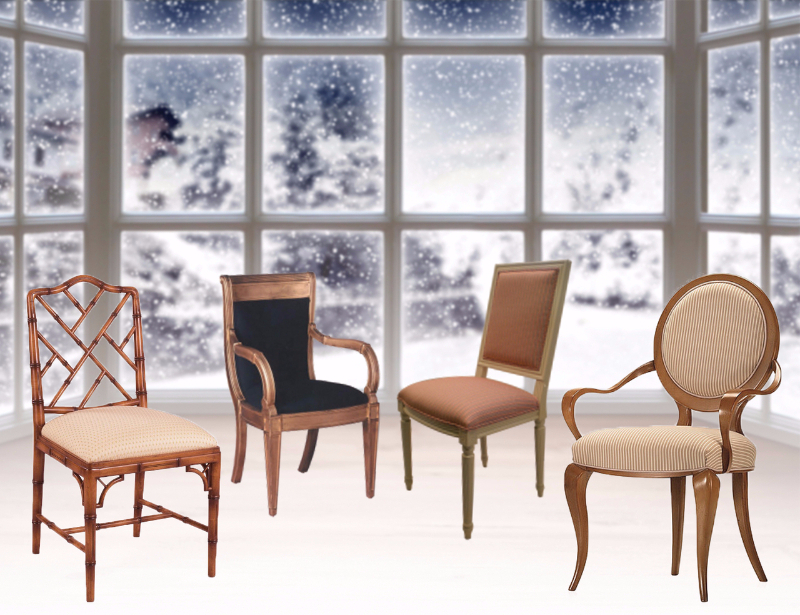 Pictured left to right: 6068-S, 3034-A, 3002-S and Ronda Chairs.
For Winter 2017, we wish to feature these particular, outstanding styles to make the upcoming weeks cozier.
These appealing items may be utilized as dining, desk or accent chairs. Customize the pictured gems to your heart's delight!
Visit the above 6068, 3034, 3002 and Ronda Chairs on the Products page or for further details, call 718-488-3902.