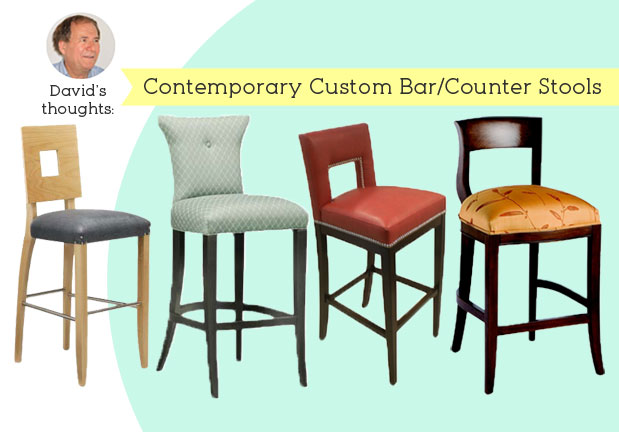 As I speak with designer customers, they ask me how Ressler may assist with their Spring kitchen projects.
Have no fear, we are here. The above items can be customized to your clients' dreams. Send us your color and we will artistically produce our rendition for your approval. Forward the fabric of your choice and the order is in the workroom.
All are made of Italian Beechwood. From left to right, the style names are Calvin, Marilyn, Charlotte and Marc.
For dimensions, larger photos and other stools, click Here or call us toll free at 888-737-7419